Perfectamente situado para explorar el rico pasado de Londres, además de su diverso presente multicultural, el Clink78 está a sólo 10 minutos a pie de la Estación King's Cross, el mejor lugar desde donde descubrir todo lo que Londres puede ofrecerte. Al norte encontrarás los mercados de Camden y el Zoo de Regent's Park. Al sur, el mundialmente famoso British Museum, la Catedral de St Paul y el Tate Modern. Al este, la moderna vida nocturna de Angel, Old Street y Farrington. Y al oeste, las tiendas de Covent Garden.
El Clink261 es un albergue cómodo y ubicado en el centro, a sólo 5 minutos a pie de la parada de metro de King's Cross y de la Estación Internacional St. Pancras; el centro del transporte de Londres. El albergue ofrece wifi gratis en todo el edificio y desayuno a sólo £2. El Clink261 abrió sus puertas hace 20 años. Ha pasado mucho tiempo desde entonces, pero sigue teniendo ese toque relajado que les encanta a los mochileros. Hospedarse en el Clink261 es casi como estar en casa.
Bar / ambiente en la parte superior. La habitación correcta para el precio. Por otro lado, el baño realmente no es limpio y tiene un olor nauseabundo.
Inicio super y una maravillosa reunión
Hostal acogedor para una clientela joven. Habitación muy bien privatizada. Ambiente general muy bien. Esfuerzos por hacer en la limpieza.
Tuvimos un problema con las habitaciones después de nuestra reserva. El servicio se hizo cargo de inmediato y encontró una solución para que nuestra estadía fuera perfecta y realmente queremos agradecerles nuevamente. El equipo está escuchando, agradable y dinámico! Excelente hostal agradable!
Buena acogida y buena estancia en Clink78. Habitación pequeña de 4 donde no debes ser modesto o querer demasiada privacidad. Zona de bar, cocina muy acogedora y acogedor personal. Sanitaria rudimentaria, pero suficiente para la estancia.
Limpieza en la cita, sin embargo personal desagradable y habitación realmente muy pequeña para 4. La limpieza se realizaba todos los días! Y ropa de cama muy cómoda.
Todo el personal es muy amable y dedicado, el equipo está bien, las habitaciones son acogedoras. El único inconveniente es que una habitación de 6 realmente muy estrecha, incluso si el albergue es principalmente un lugar para dormir, obviamente, todavía es un poco estrecho.
Super emplacement !
Personal acogedor, muy agradable, sonriendo desde la entrada de la cocina. La información sobre la operación se transmite bien, el establecimiento está limpio, tranquilo. Yo pondría un freno al depósito de equipaje (muy útil) que no está bien mantenido y que los usuarios no respetan. Hostal idealmente ubicado para su llegada a Londres.
Primera experiencia en albergue y todo salió bien. ¡Inmejorable relación precio / calidad para esta ubicación en Londres!
La ubicación central de Generator London en el corazón de la capital es realmente difícil de superar. Estamos literalmente a un tiro de piedra de las estaciones de tren de King's Cross y St Pancras International, así como la estación de metro Russell Square y la Piccadilly Line, lo que hace que sea muy fácil moverse y explorar los lugares y sonidos de la ciudad.
Este albergue se encuentra en el corazón de Londres, a la vuelta de la esquina de la estación de metro Russell Square. A solo 10 minutos a pie de la King's Cross Railway Station y de la British Library. The Foundling Museum, el mercado de granjeros de Islington Farmers Market and University College London se encuentran a 10 minutos a pie.
Hostal bien ubicado, céntrico para personas a pie, cerca del metro, excelente ambiente, servicios de cinco centavos.
Ver comentario å lado
Bien situado, todo al alcance del metro o autobús. Las duchas en nuestro piso tienen un poco de nivel límite de practicidad e higiene (¡no olvide su par de chanclas!) Pero nunca tuvo que esperar para lavarse. Ambiente agradable, cocooning TV y pub disponible en el hotel.
Bonito albergue juvenil bien ubicado y limpio. Sin embargo, fue extremadamente caliente. La ventana de la habitación se abrió poco y no había aire acondicionado o ventilador, lo que hizo que nuestra estancia fuera un poco dolorosa.
Las duchas son muy frías o muy calientes.
Muy buena la experiencia.
Bueno pero nada mas
Hostal
Este albergue YHA se encuentra en el centro de Londres, frente a la estación de tren de St Pancras, y está bien comunicado con Euston y Kings Cross. Hay recepción 24 horas y conexión WiFi gratuita.
Guest house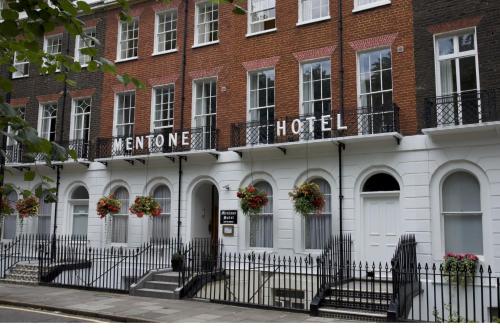 Situado en una tranquila calle del elegante barrio de Bloomsbury, este hotel catalogado de grado II cuenta con conexión inalámbrica a internet gratis. La estación de tren de King's Cross está a sólo 5 minutos a pie.
Hotel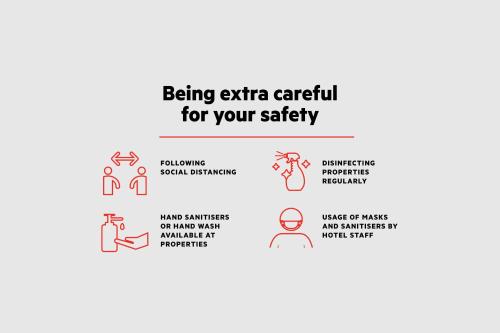 El OYO Apollo Hotel está situado a solo 1 minuto a pie de la estación de tren de Kings Cross St Pancras y ofrece habitaciones con conexión WiFi gratuita. El elegante Bloomsbury y el Museo Británico están a menos de...
Guest house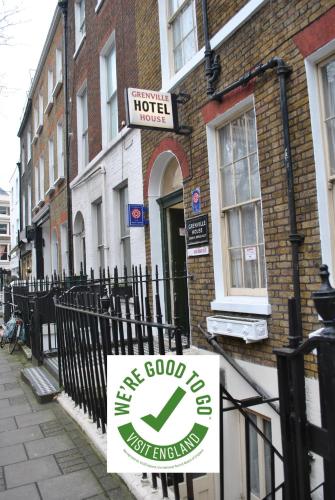 El Grenville House Hotel está situado a sólo 1 minuto a pie del Museo Charles Dickens y a menos de 10 minutos andando de la estación de metro Russell Square. El Museo Británico se halla a menos de 1,6 km...
Propietarios y administradores de propiedades
Registren ahora su hostal en nuestra nueva Extranet.